Ballroom Dance Lessons
Westfield
Arthur Murray Cranford
Learn to dance
Never miss out on another dancing opportunity again! Whether you just want to survive on the dance floor or stand out in the crowd, learning to dance has never been easier.
Believe it or not, most students start as total beginners. By using our proven method, our team of certified instructors will help get you on the dance floor in no time. You'll even be dancing on your very first lesson!
Walk In, Dance Out ®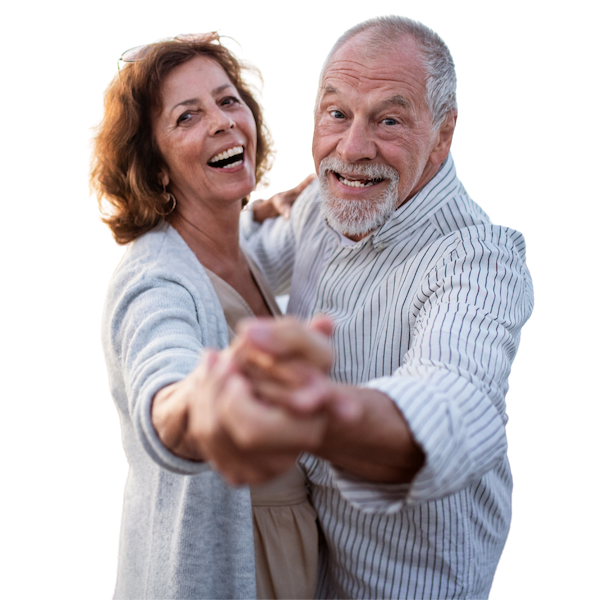 Dance Lessons Westfield
Looking for ballroom dance lessons near Westfield? Look no further! Located near beautiful Westfield, NJ, not far from Ferraro's and the Addams Tavern, we teach dance lessons for the greater Cranford area.
Arthur Murray has been a staple in the community for many years, and we look forward to teaching Westfield to dance for many more years to come.
Whether you're looking for a Waltz, Swing, or Foxtrot, or maybe a Salsa, Tango or Country Two-Step; with over 30 styles of dance to choose from, we've got you covered. No matter the occasion.
Get started with ballroom dance lessons near Westfield today and see what dancing can do for you!
New Students
What to expect on your first lesson
After answering a few questions about your goals, aspirations, and the look and feel you'd like to have, you'll be guided through a few basics by one of our highly-trained instructors.
You'll start to learn to dance on your very first lesson, and leave with a plan of action for the next few sessions.
At Arthur Murray, we've developed a fool-proof method to help you learn to dance the quickest way possible and achieve your goals.
Studio Info
Contact
Hours
Tuesday - Friday: 12pm - 9pm
Saturday: 10am - 2pm
What our clients are saying...
Arthur Murray in Cranford has an amazing crew. ... excellent instructors. They helped us with both our wedding's first and last dance. We love all the parties and spotlight dances. We absolutely love the dancing community and everyone is super supportive and friendly. You will never be disappointed

... AMC dance studio is like a home away from home for me and maybe to so many others. The owners ... are very friendly, welcoming and always show professionalism. Students new and seasoned ones are very friendly, they make me feel I've been there forever. I'm so glad to make dancing at AMK, as a part of the next chapter of my life ... Always have a good time with the dance lessons, group classes, spotlight and dance parties ... Happy dancing!

Never in my wildest dreams did I think I would be able to ball room dance, but all the instructors at Arthur Murray broke it down and made it easy to learn. We went for our wedding dance and ended up loving it so much we stayed. Not only is it fun it has greatly boost my confidence. I've met some amazing people here and I look forward to going every week whether it's lessons or group classes! I highly recommend Arthur Murray Cranford to everyone I know and strongly encourage you to try it!